Global Voice Verification Challenge
Our voice verification software was submitted to the SdSV Challenge 2020 text-independent task and was ranked 2nd in the single system (closer to a production environment) and 3rd in the multi-system.
The SdSV challenge evaluates speaker recognition technologies in a short duration scenario and with varying degree of phonetic overlap between the enrollment and test utterances.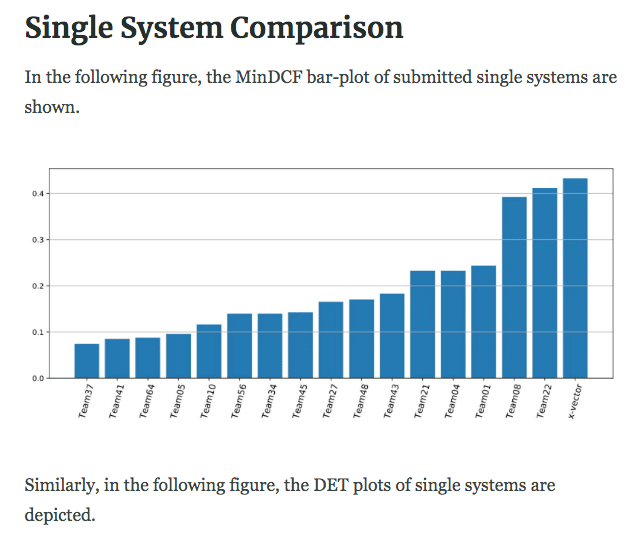 Veridas is referred to as Team 41 in the chart, being ranked 2nd.
You can see the full report here
Congratulations to our Voice Team! 🦾