Digital Customer
Onboarding
Join the digital transformation
Try our demo app for free!
The world is ever more digital and users are demanding omnichannel communication with companies. 
Digitize your processes and convert more users. 
Traditional identification processes are time-consuming and cost expensive for your business. 
Digital Onboarding will save you time and money while increasing security. 
Comply with all legal requirements
Our solutions comply with all regulations accross different industries (GDPR, CCPA, SEPBLAC, CNBV…)
Adapt your business to the new legal requirements while increasing your conversion rates. 
Combat fraud and increase security
Online identity fraud has dramatically increased in the last years. 
Veridas provides confidence to both users and organizations guaranteeing the identity of people behind the screens. 
Shape the customer journey that better adapts to your needs. 
Our modular and proprietary technology will allow you to build multiple use cases once customers are on board!
Build your own customer journey combining
OCR Extraction
Extracts all the characters present in both the obverse and reverse of any identity document.
Document verification
Validates the authenticity of over 400 ID documents to provide.
Reads automatically the NFC chip data from an ePassport (ICAO) and national IDs.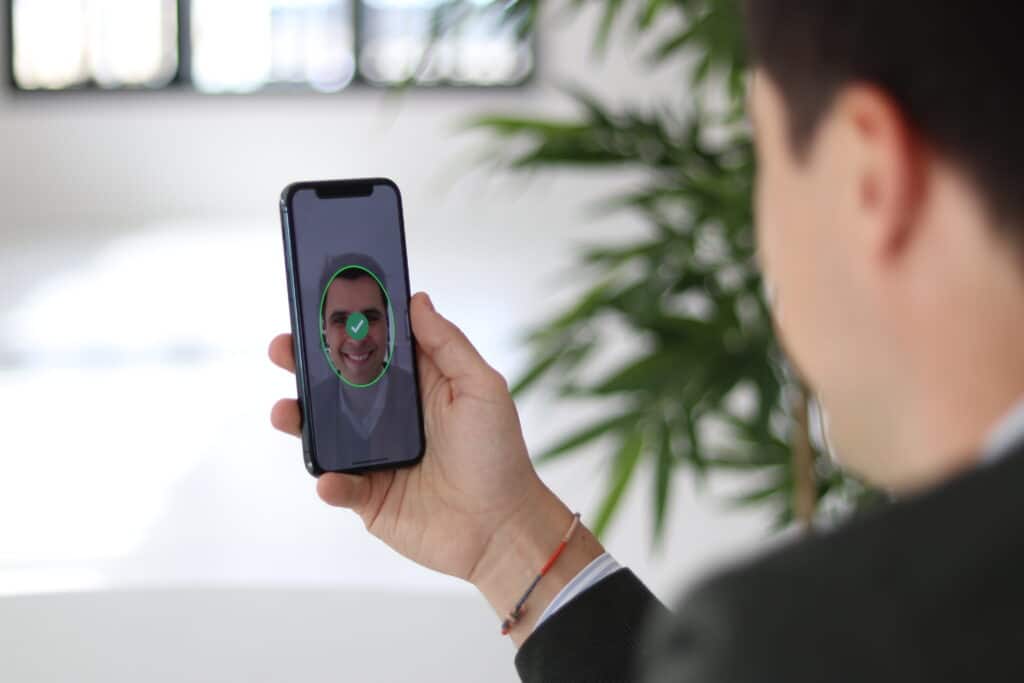 Compares the image printed in the ID to the selfie taken during the process and gives a similarity score to determine whether it is the same person.
Active liveness detection procedure based on a challenge-response method. The user is asked to smile and the photo is captured automatically.


Active liveness detection procedure based on a challenge-response method. The user is asked to capture a selfie photograph and to record a small video of his face performing a few random head movements.
Xpress ID allows you to verify identities at the speed your business needs.
This Plug&Play system is fully configurable and can be integrated in 2 hours on any web page (mobile or desktop).
Onboard your customers in less than a minute!
Onboarding is just the beginning...
Fill this form and let's get you started! 😉