Veridas continues its expansion in Mexico and positions itself as one of the essential digital identity verification providers in the Latin American region.
A few months ago, BBVA México and Veridas launched a new use case that allows senior citizens to provide proof of life with a simple phone call. This innovative service has already allowed more than 45,000 Mexican citizens to carry out this process without having to leave their homes and with a high level of security.
Why is this so relevant? Because more and more, we see the need to reduce the friction in the end user experience in this type of process and ease the providers' burden to offer them fast and secure.
Biometrics has come to make our lives easier and safer. Still, it is imperative to improve the quality of life for people with mobility problems, such as the sick or elderly.
Pension systems in Mexico require periodic verification that beneficiaries are still alive to avoid possible fraud once they have passed away. Until now, this process was carried out in person, forcing elderly and sometimes sick or disabled people to make long trips to the headquarters of the banks or relevant institutions.
In Mexico, these trips are incredibly long and costly, as it is one of the busiest countries in the world.
Voice biometrics, improving people's lives
But what if all this could be done from your living room? It is now possible thanks to voice biometrics.
Voice biometrics allows a person to verify their identity using only their voice.
It is a transparent and secure process, allowing a person's identity to be verified by voice with a single call, anytime, anywhere, in any language, and as little as 3 seconds.
The Veridas voice recognition system has an anti-spoofing system that detects pre-recorded voices and alerts of potential identity theft to avoid possible fraud cases.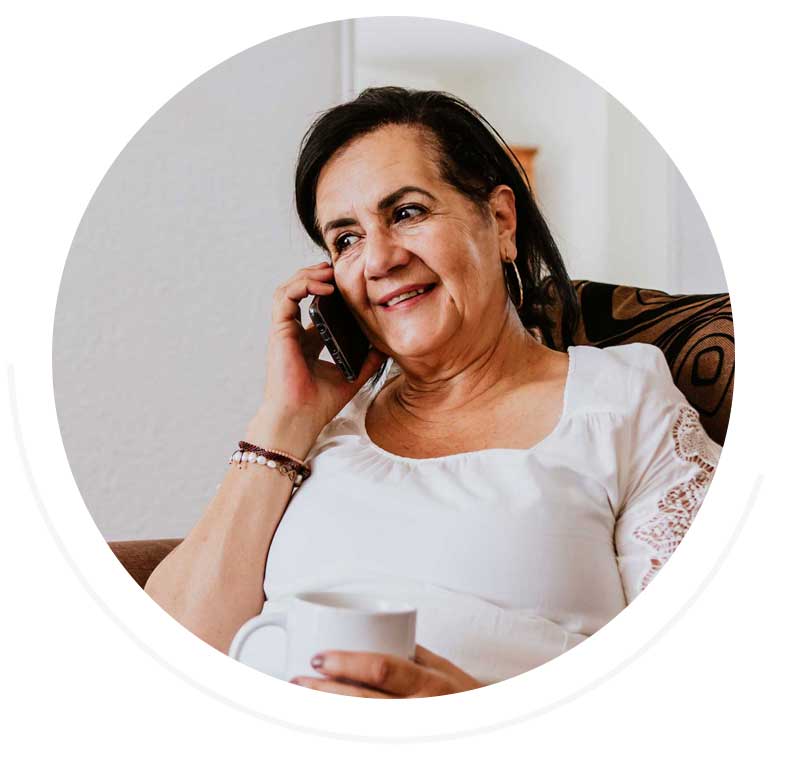 To take advantage of this service, users must register their voice only once and then provide proof of life from any location without traveling.
This measure also represents a significant cost saving for BBVA México since the 3 seconds required for verification substantially improve the 30 seconds estimated in a call center call. This passive proof of life, which does not need the person to take any specific action beyond speaking freely for three seconds, improves the user experience in every way. In addition, security is enhanced with +99.9% accuracy in verification and +99.5% in pre-recorded voice detection.
Implementing this system is a step further in deploying an omnichannel strategy that allows banks and other entities to be closer to their customers digitally and on all platforms.
Veridas voice biometrics can find the perfect balance between security and user experience with a cutting-edge 100% text-independent and language-independent technology that allows authenticating users in a completely transparent and secure way.
Veridas, speech recognition technology, has been recognized by leading international organizations as one of the best solutions in the world, including the Speaker Recognition Challenge of the National Institute of Standards and Technology (NIST) and the SdSV Challenge 2020.
Veridas biometric verification systems directly affect digital transformation, setting trends, and building more human and natural contact centers. In addition, they replace the fragile interface of passwords and codes, which are easy to forget and continuously breached by cybercriminals.
Towards a more intelligent and more human future
Veridas voice biometrics helps break down the physical barrier, a barrier that the elderly and people with disabilities can see solved by avoiding unnecessary travel and protecting their health.
This technological advance is allowing BBVA México to get to know its customers more closely and facilitate the experience for the elderly, helping to protect their health in these, particularly delicate times due to the pandemic.
The fight against identity fraud, and especially pension fraud, also protects public coffers, preventing illicit and fraudulent disbursements before they occur.
Thanks to Veridas voice biometrics, BBVA México has offered a humanized multichannel experience that benefits society with certainty and trust as fundamental pillars.